Game Title: Hacker Evolution – 2019 HD remaster
Genres: Action,Simulation
Developers: exosyphen studios
Publisher: exosyphen studios
Release date: 23 Sep, 2019
File Size: 81 Mb / Single File
A homage to the successful Hacker Evolution game released in 2007, this remaster brings back the original game with updated HD graphics.
The HardCore Package 1 and 2 DLCs from the original game, are included in this remaster, free of charge.
Hacker Evolution is a hacking simulation game, featuring unparalleled graphics and features.
You play the role of a former intelligence agent, specializing in computer security. When a chain of events sets off worldwide, leaving critical service disabled, you assume the role a computer hacker to find out what happened and attempt to stop it.
When a stock market, a central bank, satellite uplink and transoceanic fiber optics links crash, you know this is more then a simple event. Something big is behind all this, and you have to figure out what is it.
You hack into computers, look for exploits and information, steal money to buy hardware upgrades in an attempt to put all the pieces of a big puzzle together.
Set in a virtual operating system environment, the game is packed with all the features required to bring the hacker feeling and experience to every gamer.
The concept behind Hacker Evolution is to create a game that challenges the gamer's intelligence, attention and focus, creating a captivating mind game. Solve puzzles, examine code and bits of information, to help you achieve your objectives.
Key features:
Multiple interface skins
Complex levels and gameplay to guarantee the best experience
Optional freelance jobs to offer more variety
Complex command console with over 20 commands and tools.
Screenshot :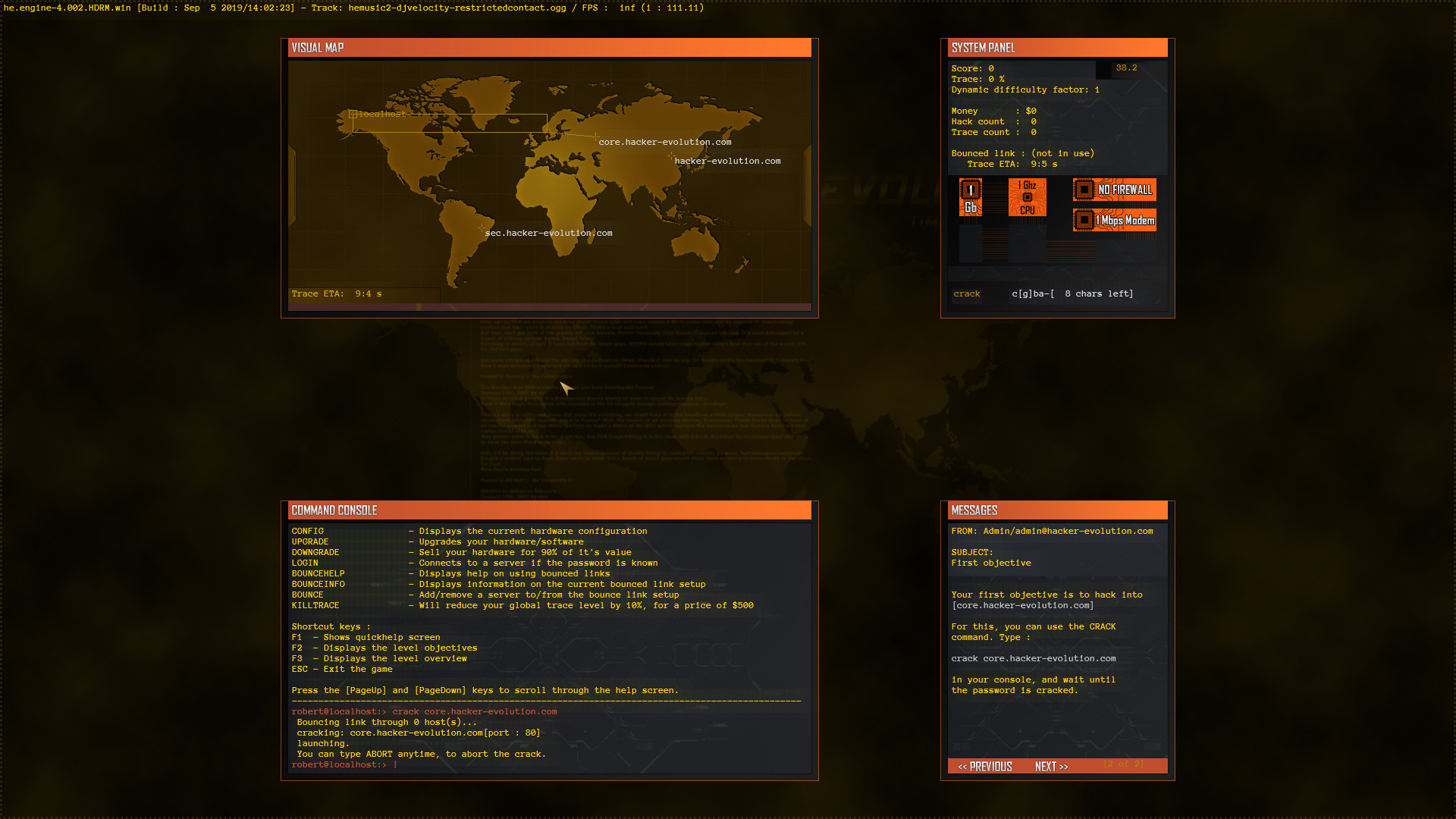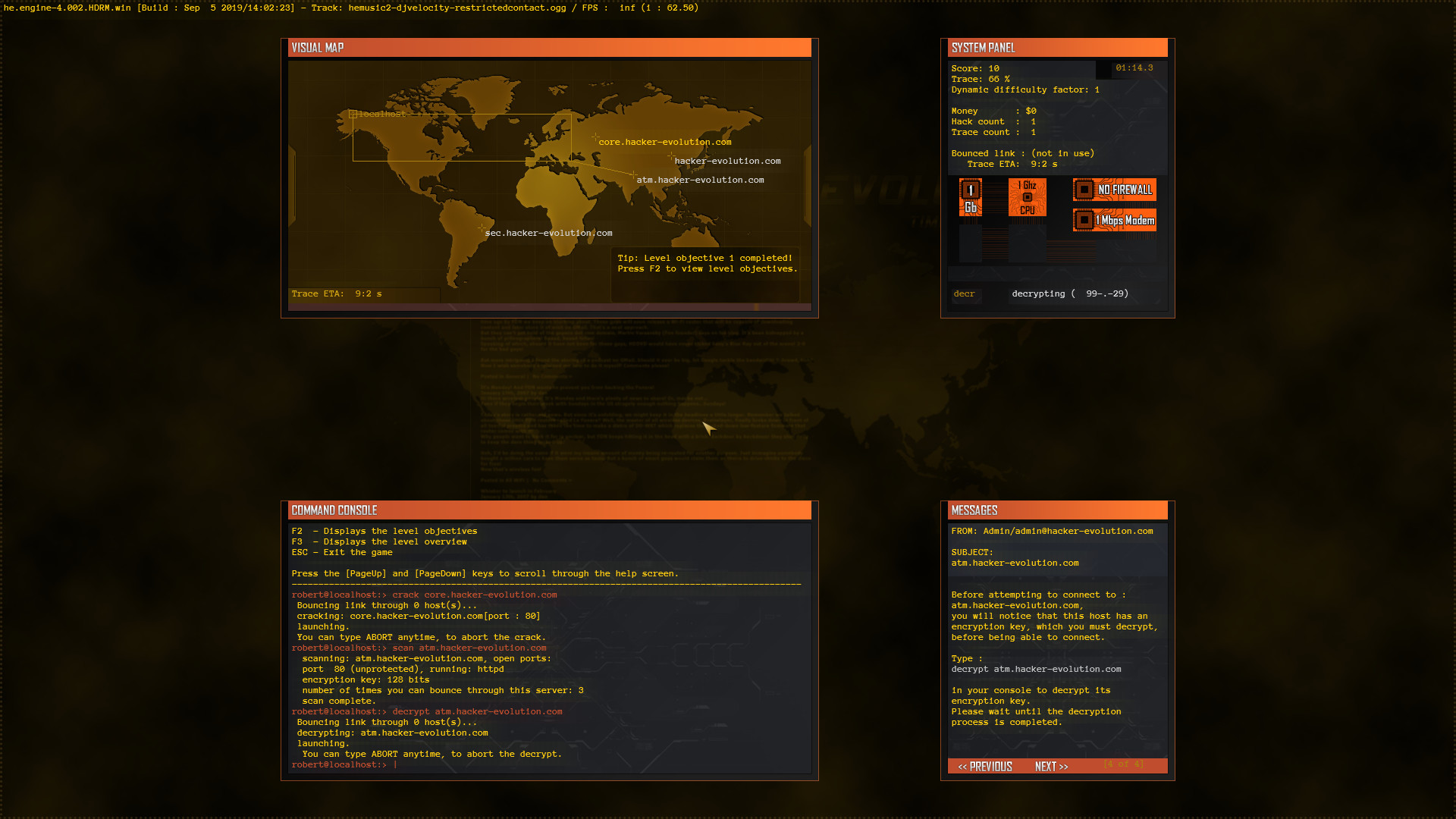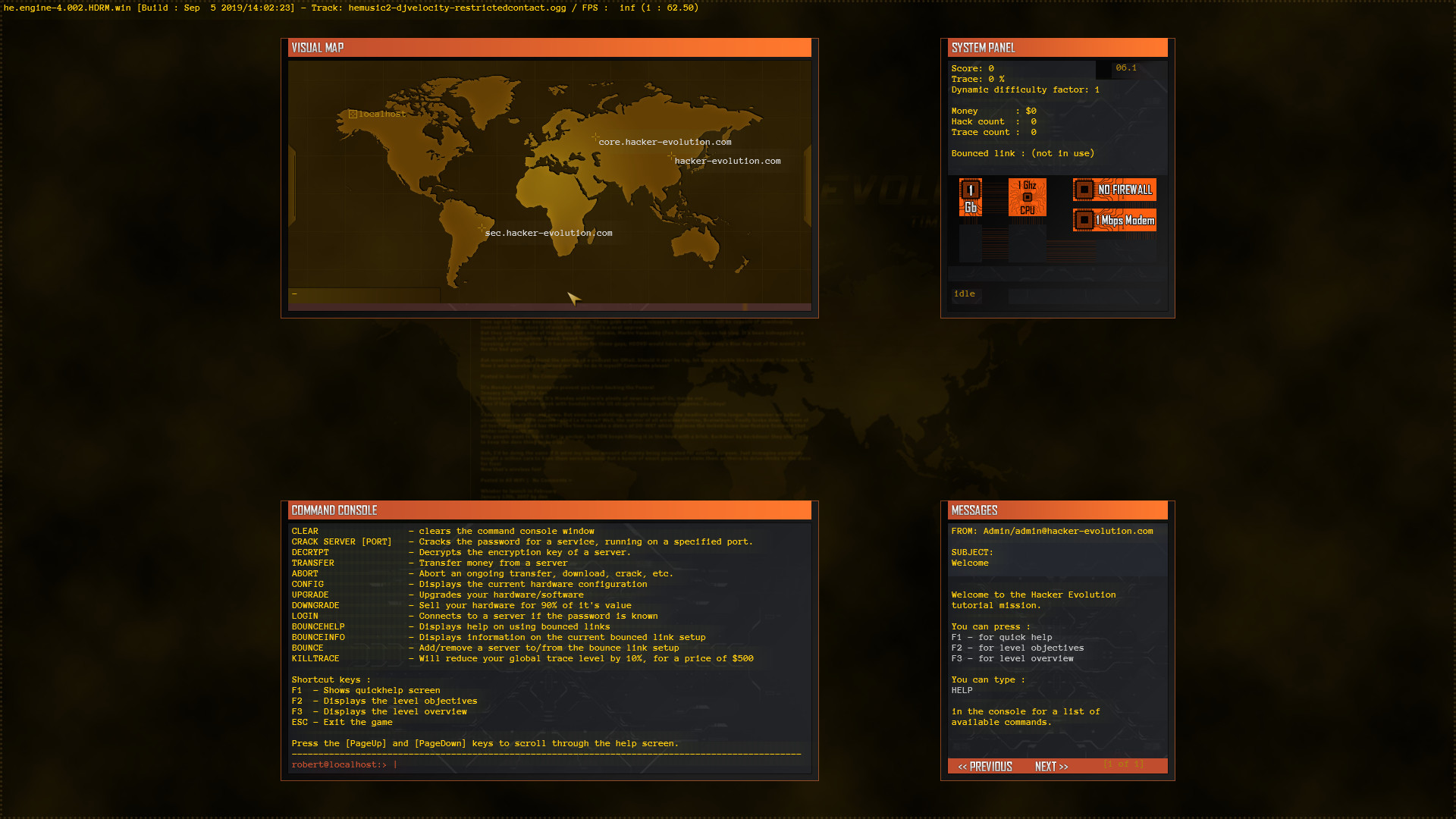 System Requirements :
Minimum:
OS: Windows XP / 2000 / 2003 / Vista / Windows 7
Processor: 1 Ghz
Memory: 512 MB RAM
Graphics: DirectX compatible video card
DirectX: Version 8.0
Storage: 200 MB available space
Sound Card: DirectX compatible sound card
Download :
Cara Install :
RIPPED: Nothing
Install Notes:
1. Unpack the release with WinRAR or equivalent
2. Install
3. Start game with the binary from game root folder
4. Enjoy!