Game Title: Serious Sam Classics: Revolution
Genres: Action
Developers: Croteam
Publisher: Devolver Digital
Release date: 30 Aug, 2019
Serious Sam Classics: Revolution is a unified version of the Croteam's original Serious Sam Classic: The First Encounter and Serious Sam Classic: The Second Encounter experiences. The game started to be redesigned by Alligator Pit, an indie development team made of Serious Sam fans with support from Croteam, but it was "on ice" for a while due to life happening to Alligator Pit team, so recently Croteam took over the EA development and made it to the finish line.
On top of everything available in Serious Sam Classics, Serious Sam Classics: Revolution includes additional enemies and 8 brand new campaign maps, including an epic new boss you can scrap with. Revolution is powered by an updated Serious Engine 1 featuring all-new advanced graphics shader support, full 64-bit compatibility, and Steamworks integration.
Serious Sam Classics: Revolution is a standalone product and it is completely free to owners of original Serious Sam Classic games on Steam (Serious Sam Classic: The First Encounter and Serious Sam Classic: The Second Encounter).
KEY FEATURES:
Become Sam "Serious" Stone – Travel through beautiful landscapes of Ancient Egypt, Mayan Civilization, Persian Empire and Medieval Europe. Confront countless members of the Mental's horde hell-bent on destroying the human race.
Frantic Arcade-Style Action – Fight against Mental's nightmarish warriors, including old favorites like the Beheaded Kamikaze, Sirian Werebull, Kleer Skeleton and forgotten baddies that somehow got lost in time. Battle it out with three of Mental's fiercest generals to save the day or die trying!
Special Weapons and Power-Ups – Wreak havoc with a huge arsenal of weapons including the classics such as the Double Shotgun, Minigun, Sniper Rifle, and Cannon! We also added the beloved Plasmagun and Minelayer from the Warped mod!
Full Steamworks support – with Steam powered servers, game browser, achievements, leaderboards, and more!
Friends and Enemies – Embrace the chaos of true online and local cooperative and versus multiplayer modes (split-screen included!). Jump in for some classic versus action in Deathmatch and Scorematch. When you've had enough of that, try out the all-new game modes unique to Revolution – Team Deathmatch, Capture-the-Flag, Control Zone and more!
Survival – Try your luck at the brand new Survival game mode!
Discover over 100 secrets spread throughout the battlefield!
Powerful Editor – Create your levels, mods, textures and other content with the inclusion of the fully featured Serious Editor and the Serious Modeler!
Screenshot :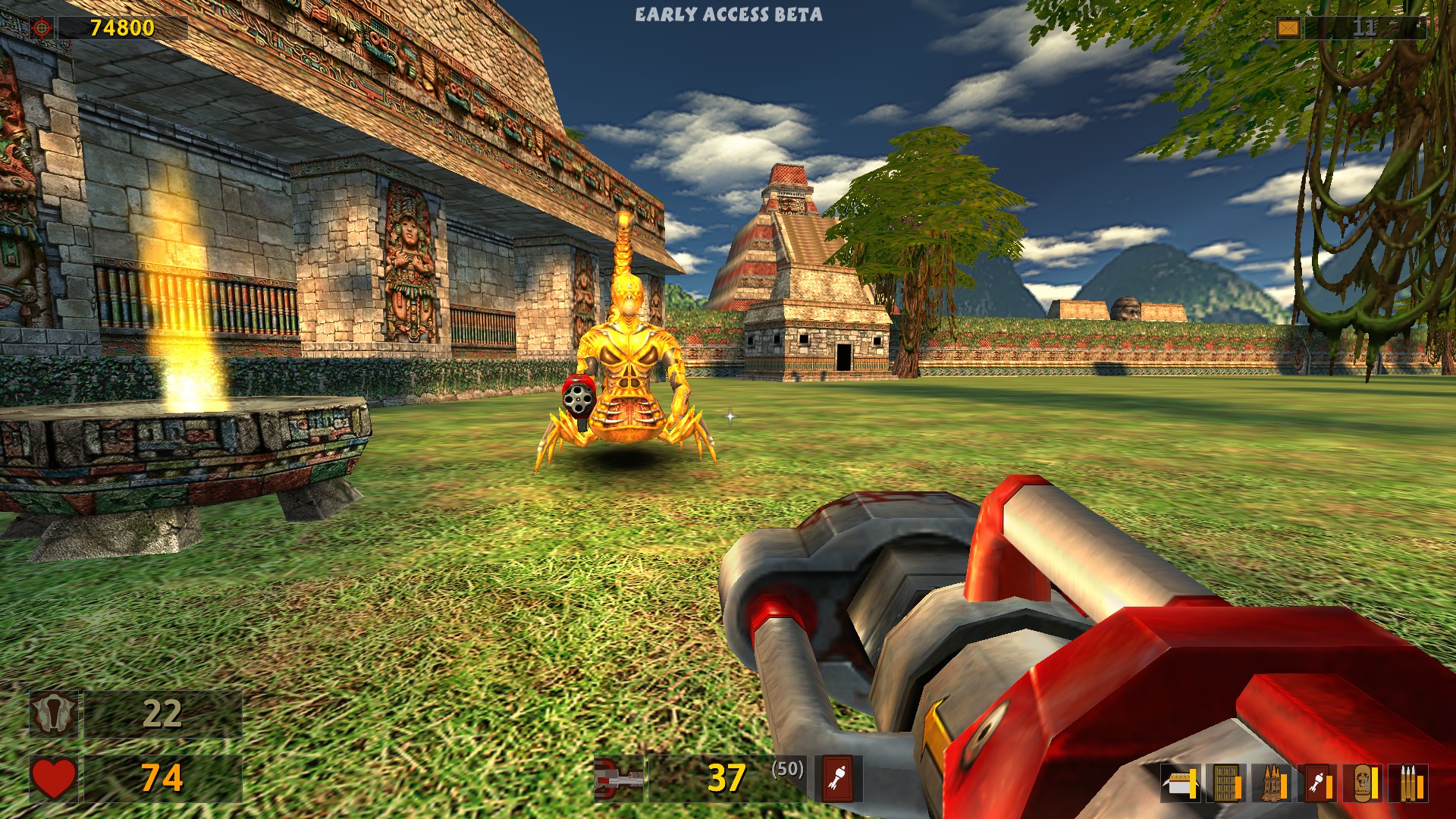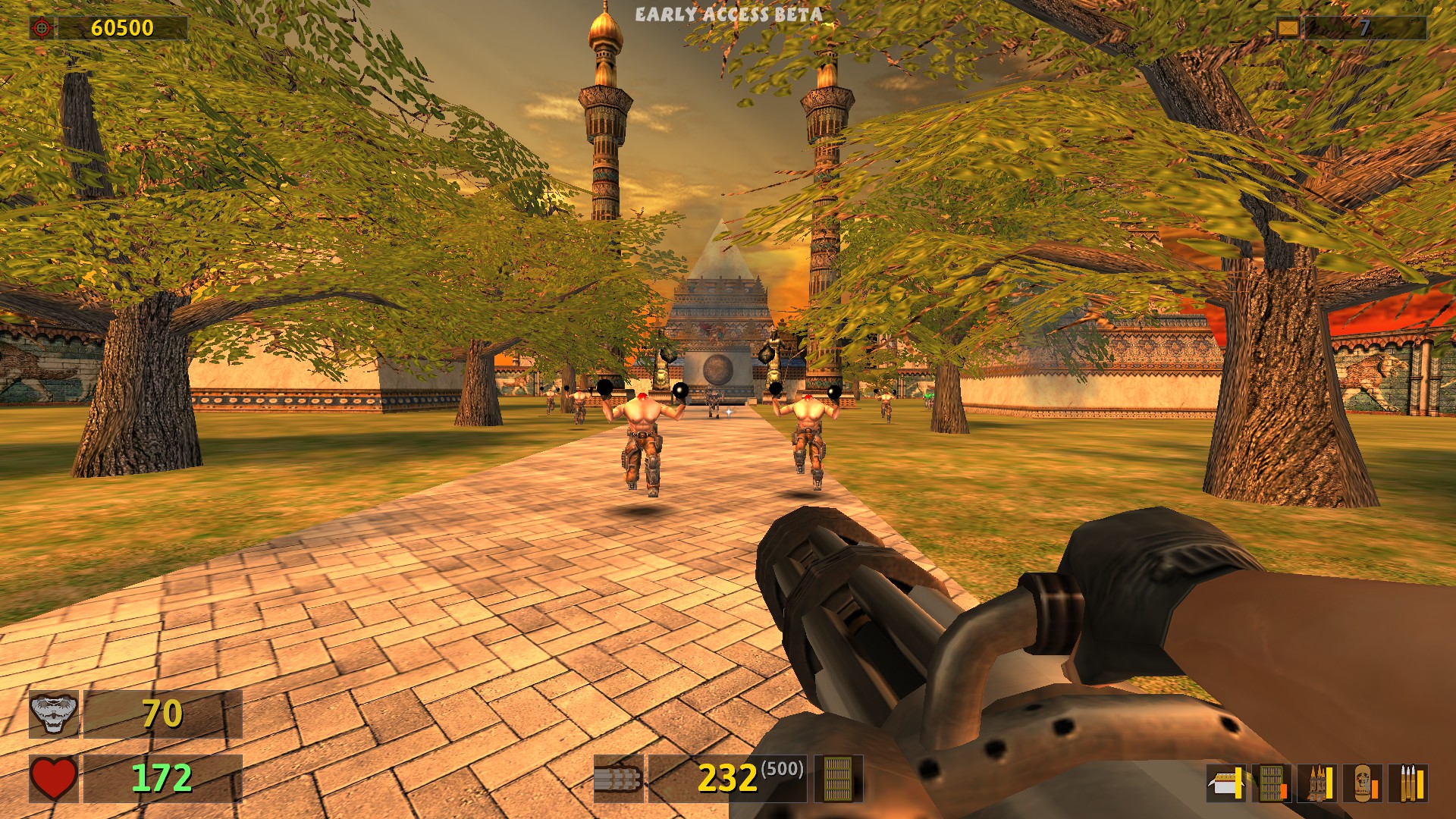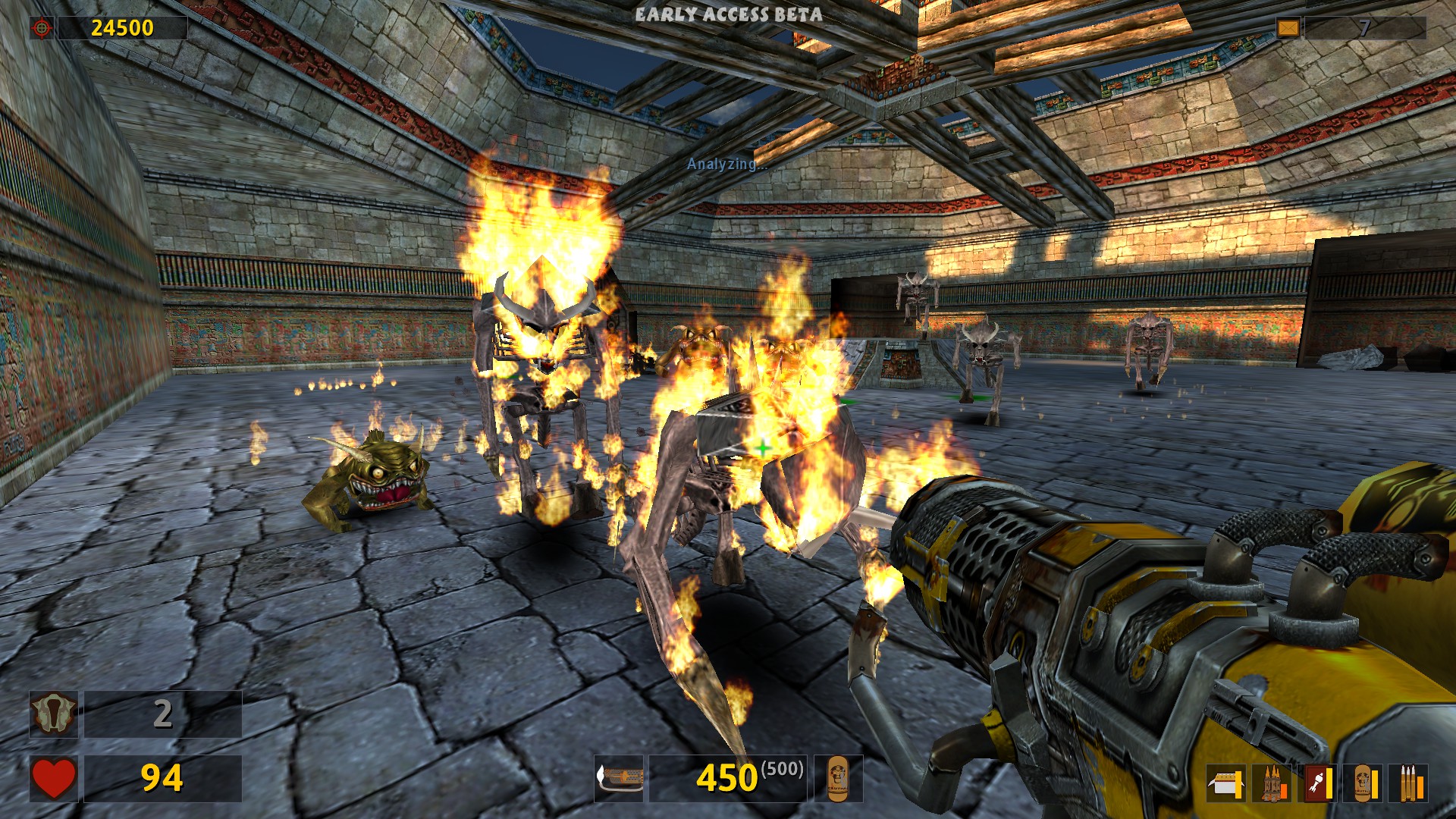 System Requirements :
Minimum:
OS: Windows XP
Processor: AMD Athlon 650MHz or Pentium III 650MHz range processor
Memory: 256 MB RAM
Graphics: OpenGL 1.1 compliant
Storage: 2 GB available space
Recommended:
OS: Windows 7
Memory: 2 GB RAM
Graphics: OpenGL 3.0 compliant
Network: Broadband Internet connection
Storage: 2 GB available space
Download :
Cara Install :
1. Extract release
2. Mount ISO
3. Install the game
4. Copy crack from the PLAZA folder
5. Play!